The first years
August 30, 2023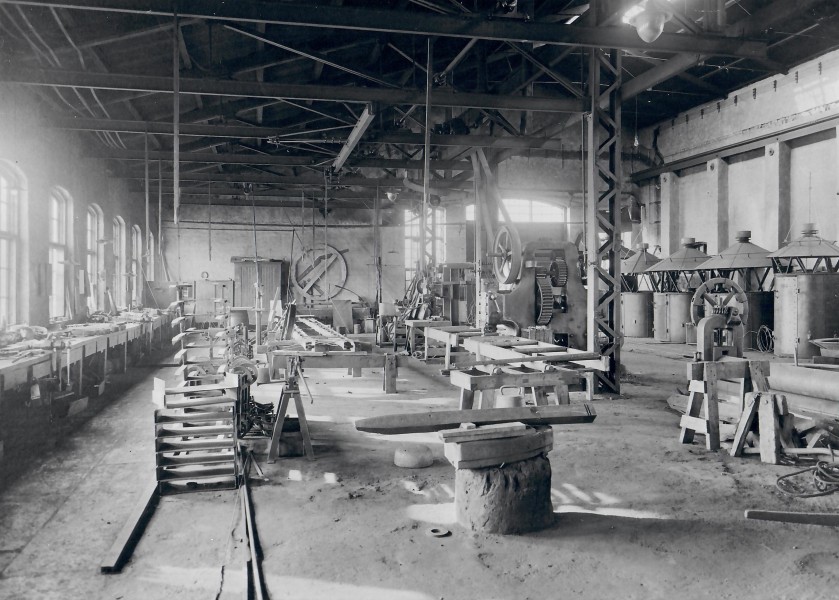 Sadly enough, not much of the books and documents from the earliest years of Lidköpings Mekaniska Verkstad (LMV) is preserved. What we know about the company from the first years of activity, is based on scattered documents and information in various archives and in the newspaper press of the time.
LMV became the first metal industry to be started in Lidköping, which also meant that there were no skilled and experienced industrial workers available in the city or in the surrounding countryside.
For the company's founder A.F. Rohdin, it was important to immediately find a good and not too expensive factory man, who could be responsible for everything professional in the construction, set-up, and operation of the proposed works. For this task, the company hired the then 35-year-old factory engineer Carl Arvid Lundbäck from Stockholm.
At the beginning of 1876, the new, brick-built factory building was completed and Herr Lundbäck had invited ladies and gentlemen from high society in Lidköping and the surrounding area to the inauguration and the first casting. Mr. Lundbäck guided the invitees through the spacious and functional premises, where a variety of machines were set up and ready for use.
Already two weeks after the inauguration, the first advertisement was published in several newspapers, including in Stockholm and Gothenburg. In the advertisement, the factory recommends its products of castings and forgings, repairs and customer custom jobs on steam boilers, shaft lines, factory and machine tools, pumps, sawmills and mills, agricultural tools and much more.
The general economic fluctuations in Swedish business were characterized by instability and at times severe depression during the late 1870s and almost all the 1880s. Around the end of 1876, a very severe economic crisis began, which led to poor economic conditions for the country's export products, iron, and wood. In 1879, the crisis reached its peak, causing bankruptcies and other serious instability in the activities of the whole country. After an economic recovery in the early 1880s, a record-breaking depression followed for agriculture with very severe consequences for trade and industry.
So already after five years of process came the LMV's first major challenge, the above-mentioned crisis in 1879 caused severe turbulence in the business circles where the factory had its customers, and this affected those jobs, which were reduced to a minimum.
The first years for Lidköpings Mekaniska Verkstad were quite tough, and there have been plenty of ups and downs during the company's history, but almost 150 years later we are still in the same place in Lidköping.